Flamboyance Estate Sale Specialist's
Based In: Jacksonville, FL
Areas Served: Jacksonville Area, St. Augustine Area, Amelia Island Area, St. Marys Georgia Area
Inquire About Flamboyance Estate Sale Specialist's Services
Find Us On Social Media
Website
No website address added
We are a company that believes in honesty, integrity, professionalism, and doing what's right for our client. With over 10 years of Estate Sale experience, we ensure to make every sale as profitable for the client as possible. We pride ourselves in making sure the client has a positive experience by having a caring and respectful approach to each and every sale. Honest answers to your questions, and providing creative solutions to any unique situation is something we take pride in. From settling an estate, "rightsizing", and moving, our staff will go the extra mile to ensure all your estate sale needs are met. We provide all our clients with professionalism, compassion, and respect while offering accountability and the latest technology. Give us a call let us show you how technology can make a big difference on how your estate sale is run. ~ Debi and the #flambamnation Team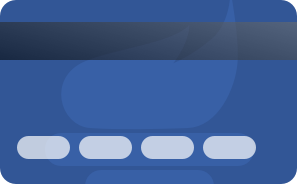 Accepts credit cards
Upcoming and Current Sales
Testimonials
Teresa Lopez Gonzalez
If you're ready to clean out your estate, Debi is your girl. Not only will she give you a fair price, but will also go the extra mile to market your estate items. She's extremely outgoing, friendly and a hard working woman. During this difficult time Debi and her team made purging my items easy and virtually painless. I highly recommend Flamboyance Estate Sale Specialist, you will not be disappointed.
Ari Browder
Thank you Flamboyance Estate sales. Great shopping, great prices and even better customer service! Always a pleasure visiting one of your estate sales!!!! You will be seeing more of me!
Joe Kershner
Your positive attitude, attention to detail, your caring and concern, as well as your willingness to work hard at it, make you a standout.