Nominate Your Favorite Estate Sale or Auction Company For An Xcel Award.
About The 2017 Xcel Awards
The Xcel awards are given in recognition of excellence in the estate liquidation industry. Awardees are chosen by the public in an open voting period. The 2017 Xcel Awards have ended. Check back soon for a list of winners.
The Awards
Estate Liquidator's Excellence Award
Estate Liquidation Company Of The Year
Frequently Asked Questions
How do I enter my estate liquidation company?
Simply list an estate sale or auction on MegaEstateSales.com any time after March 1, 2017. Once you have listed a sale your company will appear on our voting page and a voting button will be added to your company page. Don't have an account? Contact us to enter.
How are the winners chosen?
Voting is open to the public. Winners are chosen based on the total number of votes received.
When does voting open?
Voting opens March 20th and closes May 31st. Winners are announced in early June.
How do I vote?Only registered users can vote. If you are a registered user you can visit our voting page or visit a company's directory page to vote. If you do not already have an account sign up for an account now.
What prizes do the winners receive?
Winners of the Estate Liquidator's Excellence Award recieve 2 free featured placements. The winner of the Estate Liquidation Company of the Year receives a free 1 year subscription to our unlimited plan.
About Mega Estate Sales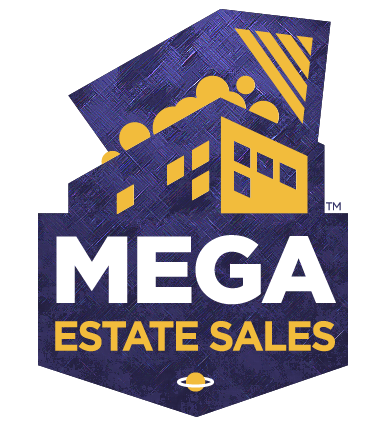 The Xcel awards are sponsored by MegaEstateSales.com, the best place to find estate sales & auctions near you. We help estate sale shoppers find the best sales and estate liquidation companies build better businesses.