Bennett & Roelofs Estate Service LLC
Based In: Sun Prairie, WI
Areas Served: Madison, Dane and Surrounding Counties
Inquire About Bennett & Roelofs Estate Service LLC Services
Find Us On Social Media
Website
Bennett & Roelofs Estate Service provides professional services for estate sales, business liquidation and antique appraisal in Madison, Dane County and surrounding areas. Owner Chris Bennett has an extensive experience in the appraisal and sale of antiques, collectibles, art and everyday household items, as well as business liquidations. He has been buying and selling antiques and collectibles for 30 years and has a strong knowledge of current values and trends. Contact us or call Bennett & Roelofs Estate Service at 608-556-4557 to set up a free no-obligation walk-through of your estate or business, and see what a FANTASTIC difference hiring a professional can make! We Accept Visa MasterCard Discover American Express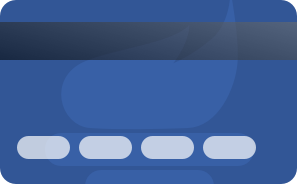 Accepts credit cards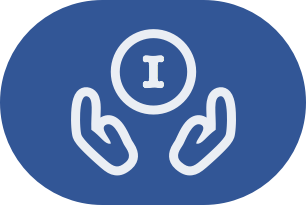 Insured
Upcoming and Current Sales
Testimonials
Nikki Schmitt
I always look forward to Bennett and Roelofs sales. Chris is friendly and approachable and knows many of his regular customers by name. He is a wealth of knowledge when it comes to all things old. His staff are always helpful. Prices are really reasonable. I also appreciate that he posts so many pictures of a sale to show what is there.
Dan Wilson
Over the last six years I've made a number of transactions with Chris Bennett. Mostly furniture. I'm not a professional shopper, but I love estate sales. I mostly take requests from family and friends to look for specific items. He has always given me a more than fair price. One time I mentioned that I was buying the lawn mower for my elderly mother and he was very helpful and considerate. Thank you Chris, I will continue to look forward to Bennett and Roelofs estate sales.
Sandi Jensen
Fantastic Company ! Chris is AWESOME ! Chris is Very Professional and Serves his Clients with the Utmost Respect ,Loyalty and Honesty. Always keeps his Clients Needs and Values at the Front of the Business Venture. Treats his Staff in the same manner. GREAT JOB ! Helpful?
Nathen Thorenston
Is a great company everyone is always in a good mood. Staff is organized and always moving. Has good communication so always know what's going on when needed
J. Dahl
Always look forward to Bennett & Roelofs estate sales. Very friendly and helpful staff. Fair prices and always a good experience!
Preston Kinney
The staff are not only helpful but very personable. I am always pleased with the way it is setup making navigating quick and easy.
Mike Elder
Fabulous ! Very professional, from start to finish. We felt that they were really working for us. We were especially impressed when we overlooked a family heirloom, only to have it set aside, so it could remain in our family. Morals and ethics are rare attributes in today's world, but seemed to be the core of their service. We will recommend Bennett & Roelofs without hesitation. Thanks again, Chris, Taylor and your crew.