Fidelity Estate Services
Based In: Phoenix, AZ
Areas Served: Phoenix, Scottsdale, Sun City, Mesa, Tempe, Chandler, Gilbert, Litchfield, Paradise Valley, Tucson, Prescott, Flagstaff, Springerville, Showlow, ANYWHERE in Arizona
Inquire About Fidelity Estate Services Services
Find Us On Social Media
Website
Fidelity Estate Services is a full service Estate Sales Company that handles all aspects of your estate process from appraisal to liquidation of personal assets including, estate auction or estate sale and real estate representation. We even BUY HOMES FOR CASH! Our family has been in the business for 36 years here in Arizona. We assist our clients in every step of the estate process from appraisal of personal property, liquidation of the estate and even serving as real estate agents specializing in estate listings and we can list your property for sell on the open market. In addition, we also offer a full packing and shipping service for items that heirs may be keeping and need to be sent back home. Fidelity Estate Services has built a reputation for dependable and honest service. We help our clients navigate the difficult estate liquidation process and we have earned a proven track record for making the estate process as simple and smooth as possible.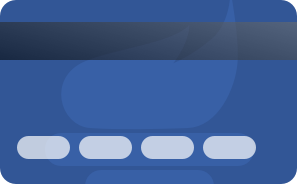 Accepts credit cards

American Society of Estate Liquidators Member
Upcoming and Current Sales

Testimonials
Mark W
I interviewed 3 Estate companies in the valley all which were brought to my attention by a family member by word of mouth. Hands down Fidelity Estate Services is the BEST in the valley. Bo and his team brought more money than I expected. Thank you, Bo, and your team for a great job. I highly recommend Fidelity Estate Services.
Deborah G
Love this company and their expertise and professionalism in all areas. I trust them to take care of my valuables down to even the tiniest detail! They are a first-rate company!
Jenna B
Fidelity Estate Services knows this business! Their auctions are very organized and they spend a lot of quality time in preparing for a great customer experience. I would recommend them to anyone!
Leah M
Bo Patrick and Fidelity Estate Services are the best in the business! I went to my first auction not knowing what to expect and Bo was very helpful and professional and made my first experience fun! I also came home with my first auction purchase, a very clean Cadillac CTS which I love! I would highly recommend their services to anyone! Thanks again!
Cole S
Very professional team, going to the auction was a very entertaining experience. Highly recommend going to check out their future sales as they have a large array of items for sale!
Aaron M
As one of Bo's clients, I was very impressed. I wanted a very hands-off approach towards liquidating my parent's property and getting the house ready for sale. Bo was upfront, kept me up-to-date on progress, was prompt in sending sale information and check, and allowed me to step back while he handled things. Definitely recommend.
Martin G
I've attended several Estate auctions by Fidelity. I'm always impressed by preparation, professionalism and consistency. And the showed it... Looking forward to the next one!