Asset and Estate Liquidators LLC
Based In: New Boston, NH
Areas Served: Manchester, Bedford, Concord, Nashua, Windham, Salem and surrounding cities and towns
Inquire About Asset and Estate Liquidators LLC Services
Find Us On Social Media
Website
Mission Statement: We are dedicated to providing our Clients an ethical, professional and discrete level of service, based on their needs. Asset and Estate Liquidators, LLC remains resolute in our dedication to providing the highest level of professionalism at all times. We ensure our Employees and Representatives are fully trained and insured, and we pledge to uphold the Standards of the American Society of Estate Liquidators. We are not antique dealers, auctioneers, buyers or realtors and, as such, have no vested interest in acquiring our clients' assets. This commitment allows us to focus on remaining liquidators, providing effective, timely solutions to asset liquidation and relocation needs for our Clients.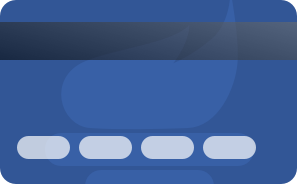 Accepts credit cards

American Society of Estate Liquidators Member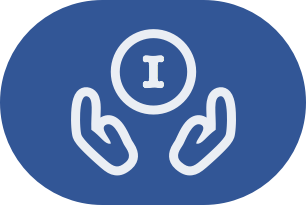 Insured
Upcoming and Current Sales
Testimonials
Peter B., Rye, NH 2016
Fortunately, I found Shannon and her staff. Right from the start, I was very comfortable with Shannon… confident, calm, knowledgeable, and sympathetic to the task at hand (see her own story). As the process unfolded, it became clear that she "had people" to reach out to, to ensure that the various items would be handled properly (i.e. presented to the best audience, for the best return). Once the specialty items were identified and handled, next came the sale. Her and her staff did a fantastic job transforming a few rooms into a "store", artfully displaying the items for sale… and the results were fantastic! Shannon and her staff all worked tirelessly to ensure a successful liquidation of the estate assets, and they succeeded! I highly recommend them!
Ellen B., Bedford, NH 2016
Thanks for all the hard work from you and your crew! You made the process easier than expected. Thanks for going the extra mile in helping me get rid of those coins for such a great return, and a big thanks for arranging for the final dissolution services through Habitat for Humanity!
Michelle and David, Goffstown, NH 2016
On the day of the estate sale we were away from the house but all the neighbors had nothing but rave reviews at the professionalism shown by the team. The team had placed ads in newspapers and on the web, as well as joining forums to find out more about certain items, and this activity accounted for a lot of the foot traffic. When my husband and I returned home we were in a state of shock as to how much had been sold. We had included our bedroom set but didn't really expect it to be sold, but guess what, we are now camping out in the bedroom. So, thanks again to Shannon and her Asset and Estate Liquidators team. Without your hard work, organizational skills, positive attitudes, and professionalism, we would never be this close to moving into our new home.
Julie L., Amherst, NH 2015
I wanted to take this opportunity to thank you for the wonderful job you did in researching an marketing my Estate Sale. You and your crew are true professionals and it was truly my pleasure. Thank you again for all your hard work.
David C., Bedford, NH 2015
WELL DONE! You and your team did an excellent job for our estate sale. Advanced marketing and advertising was very much on target to optimize attendance. Unlike other estate sale events I attended in my youth where attendees are left to rummage through boxes, you "merchandised" the contents to highlight the most salable items. Clearly we realized a higher dollar amount as a result of your sales expertise. Thanks again!
Eleanor D., Rye, NH 2014
Please accept my sincere thanks for the professionalism and kindness you and your staff have shown me in my recent estate liquidation and move from Rye, NH. All of your hard work enabled me to complete the enormous task of emptying a huge 3-story barn and 8 room home efficiently and without problems. Many of my neighbors and friends have already commented on the efficiency of the operation, and be assured I have already recommended your company to many others. Do not hesitate to use my name for a reference.
Julie K, Greenland, NH 2014
"I am so pleased it went well! I certainly hope the added exposure to the house helps our realtor sell the house too! Thank you again for being such a wealth of knowledge and for sharing your expertise with us as we navigate through this unchartered territory. Dealing with a houseful of childhood memories you guided us through the task and showed us that items we took for granted were actually treasures to someone else!
Linda and Rick, Hampton, NH 2013
Linda and I can not thank you and everyone at Asset & Estate Liquidators, LLC enough for all you have done. When we first emailed you got you right back to us on your day off! When we met you we felt very comfortable with you and trusted you completely. You are like having a family member to work with! You explained very well how the sale process would go and made us feel very comfortable. You always returned our calls/emails and answered all our questions and concerns. You went above and beyond what you were required to do. I was told by family and neighbors the liquidation sale was quite a production! The clean up was awesome and totally beyond I what I thought it would be, THANK YOU!