XCNTRIC Estate Sales
Based In: Tinley Park, IL
Areas Served: Chicago South Suburbs Tinley Park, Orland Park, Homer Glen, Flossmoor, Frankfort, Homewood, Lockport, Lemont, Mokena, New Lenox, Palos Heights, Palos Hills, Palos Park, including the entire Chicago South Suburbs and the Chicagoland area.
Inquire About XCNTRIC Estate Sales Services
Find Us On Social Media
Website
Xcntric Estate Sales: An Experienced Estate + Moving Sales Company. As your Chicago Area ASEL professional estate liquidation specialist; we have conducted our estate sale services with successful and profitable estate sales and moving/foreclosure sales throughout Chicago Illinois and it's surrounding suburbs.   PROVIDING OUR CLIENTS WITH: Free Consultation (708) 362-1512 or 1510 3 Day Estate Sales to Maximize Proceeds Online Sales + Consignment  No Upfront Out of Pocket Expenses Commission Based Only A+ BBB Accredited ASEL Professional Liquidators We welcome the opportunity by scheduling a no cost walk-thru consultation. Phone: 708-362-1512 Kimberly & Claire - Founders/Owners Licensed/Bonded/Insured Email: xcntricestates@comcast.net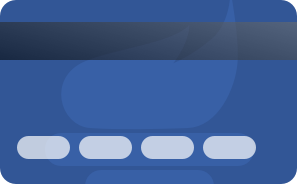 Accepts credit cards

American Society of Estate Liquidators Member

Better Business Bureau Accredited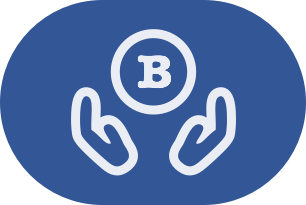 Bonded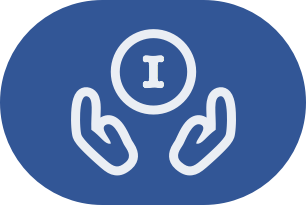 Insured
Upcoming and Current Sales
Testimonials
Jerry Nowatzke
Sept 07, 2015 : Great people to buy books from. Very Helpful. Jerry Nowatzke, Forest Park
M. Murray - Homewood
Kim and Claire:  "Thank you so much for your hard work.  You both did a fantastic job and we really appreciate it." M. Murray
Don & Jeanne Schwarz, Prestwick Estates Frankfort, IL
"We were MOST pleased with everything that you did for us.  There is no way we could have done it ourselves. We have the highest regard for Kim and Claire.  Not only did they organize, price and stage our sale in a most professional manner, we had the utmost confidence in their ability to manage the sale with no interference from us.  At the end, everything was left in perfect order and we were most pleased with the results."  Don & Jeanne S.
John M. - Chicago Heights
"This was our first experience with an estate sale. We made a few calls from the phone numbers we gathered then arranged an interview. The girls showed up, made a quick evaluation then walked us thruogh the process. We gave them the green light and set a date. About 10 days prior they came in and went to work. The estate and it's contents had been neglected for a time and everything needed a good cleaning. I would stop in on a daily basis in the evening, after their work hours, and was amazed at their progress. Everything was cleaned, catagorized and priced. The sale was a success, actually more successful than I anticipated. If I needed to do it again Xcntric would be my choice." John M.
Chris & Dave H. - Highland, IN
"I am an estate sale junkie. I have gone to many sales by different companies, so when it was time for me to move, I knew exactly who I would use for my sale. These ladies are professionals, they know how to set up and price to sell. I would not hesitate to recommend them to anyone." Chris
Michelle - Homer Glen, IL
Kim and Claire: "Thank you so much. We greatly appreciate all that you have done to help us and my dad during a difficult and emotional transition. Your professionalism, combined with your good humor, was so appreciated." Michelle
Monica - Tinley Park, IL
Kim and Claire - "Thank you so much for everything and all your hard work with my estate. I will definately pass you along if anyone ever needs your services. Thank you and enjoy the new year." Monica
Lori - Customer
"Thank you Xcntric girls for all of your help with the furniture I purchased. You exceeded our expectations by having your son move it and help haul it into our truck. That was quite a task and we really appreciate the above and beyond customer service that we received. Everything looks beautiful in our home. Thank you and we can't wait for your upcoming sales." Sincerely, Loyal Follower - Lori
Kathy - Oak Lawn, IL
Kim and Claire: "Thank you for your assistance with my parents estate. We can't say enough about your services and how you ladies set a sale. Marvelous work and we will recommend your services to everyone we know. You 2 are fantastic." Stay in touch, Kathy
Annette - Calumet City, IL
"Thank you Kim and Claire for an awesome job!! Well done! These ladies are the hardest working women I know. I highly recommend them to anyone and everyone. They are not only professional but personal, they have an amazing gift for focusing their attention on their work AND the client. I felt so comfortable with them from day one! I just can't say enough about these two gals!!"  Annette
Denise - Orland Park, IL
"Kim and Claire, I want to thank you again for everything you did. You both are wonderful people.  I enjoyed working with you.  I will highly recommend you to anyone I know who wants to have an estate sale." Denise
Cheryl - Customer
"Kimberly & Clare I just wanted to let you know that my "new to me" couch looks great with the rest of our furniture. Thank you for working with us so we could pick up the couch after the sale. You ladies are wonderful and so accomodating. That sets you apart. See you at the next sale." Cheryl
Jim and Sue M. - Florida
"You women are AMAZING. Thanks for doing our estate sale. We never could of cleaned the house out without you two." Jim and Sue
Barbara B. - Mokena
Barbara B - Mokena, IL November 17 at 10:41am This company did a great job for us! Very happy to recommend to anyone!
George S. - Tinley Park
George S. Jr. Tinley Park - Dec 23, 2015 "I believe that there is a "HUMAN SIDE" to business. Even though Xcntric Estate Sales had a job to do, it never felt like anything other than friends HELPING me regain traction in life!! Kim & Claire bring an ease to a situation that could have easily been overwhelming; yet it wasn't. I made the right decision when I called their company."
Dawn G. - Orland Park
On behalf of my aunts estate our family would like to provide the highest review we can offer Kim and Claire. In a time of sadness and upheaval in our family they were incredibly professional and quite simply the hardest working women I've met in my life. They took the very overwhelming task of not even knowing where to start and handled our loved ones possessions with respect. In addition they got top dollar for our family. Their organization skills are unparalleled. I can't recommend them highly enough. On behalf of our family we thank you for your diligence and expertise