Witcher Creek Vintage
Based In: Saint Albans, WV
Areas Served: Kanawha, Putnam And Surrounding Counties
Inquire About Witcher Creek Vintage Services
Find Us On Social Media
Website
Professionally Managing Whole House Estate Liquidations, your Estate Sale will be managed, executed and hosted with the attractive option of having your estate home completely emptied and ready for market at sales end. For those estate administrators and families who are wishing to place the estate home on the real estate market quickly, this proves to be a wonderful solution and end result of a hosted on site estate sale by Witcher Creek Vintage. The entire estate sale process will be taken care of for you in a professional timely manner and your sale proceeds check will be received within 24 hours of sale closeout. We offer both on site and on-line liquidation services. Whether you are in need of an on site whole house liquidation sale or needing assistance in liquidating your collection of vintage merchandise or memorabilia, we will provide professional, timely assistance with reasonable commission rates. 304-419-0245 or 304-419-3429 www.WitcherCreekVintage.com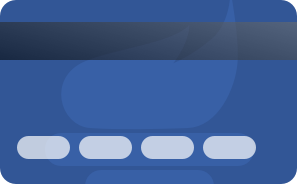 Accepts credit cards

American Society of Estate Liquidators Member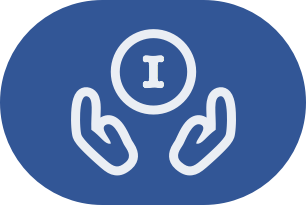 Insured
Upcoming and Current Sales
Frequently Asked Questions
Testimonials
Judy Combs, Staffordsville KY
I had made a total mess of my parents estate. I managed to become so overwhelmed with everything that I could not organize ...I just " didn't know what to do", but Patty swooped in and told me not to worry she would help me. Boy was that an understatement...within days everything was organized, up for sale and now the house is completely clean and ready for sale. She took me from tears to comfort.
Melissa Pleasants, Hurricane, WV
This is the best estate sale business around. I always find treasures at each Witcher Creek Vintage sale. The owners and employees are always friendly and welcoming and the prices are very reasonable at the extremely organized estate sales they host. I highly recommend shopping at their sales, and I am also comfortable with recommending them to be trusted with liquidating estates because they're so thoughtful, kind and organized.
Darla Kuryla, Hurricane, WV
I have a short story to share about Witcher Creek Vintage. A few years ago I read an article in the paper about Patty & Witcher Creek. I decided to keep the article thinking I might need it in the near future. Well, the near future came. I tried dealing with my Mother's estate myself. It was just overwhelming as well as I was emotionally attached. So, I pulled out the article I had kept & called Patty. My Mother's house is in Ohio. Patty said that she doesn't normally go that far & had never done a sale in Ohio, but she didn't turn me down. Patty did an amazing job and I could not have been happier. Patty not only has very successful sales, but when the sale is over and anything that is left, she hauls it away. You are left with nothing to do. She does just an awesome job & I am so thankful I kept that article! Thank you Patty for helping me end this chapter of my life. You made it so much easier for me. Thank you so much & I am so grateful!