Caring Transitions of Phoenix Northwest Valley
Based In: Surprise, AZ
Areas Served: Sun Cities, Surprise, Peoria, Glendale, Goodyear, Litchfield Park, Anthem, El Mirage, Youngtown, Phoenix, Buckeye
Inquire About Caring Transitions of Phoenix Northwest Valley Services
Find Us On Social Media
Website
No website address added
Covering the Phoenix West Valley, Caring Transitions of Phoenix Northwest Valley is your one-stop source for relocation, downsizing and liquidation needs. We are Certified Relocation and Transition Specialists (CRTS), specializing in working with seniors. We can help with planning, managing packing, and resettling when you need to relocate as well as helping you downsize and liquidate items that you no longer need. All of our employees are W2 employees that are background checked and drugged screened as a condition of employment. We are a registered business with the State of Arizona, insured and bonded. Call us today for a free, no-obligation, in-home consultation at (480) 257-7138 or visit our web page at www.CaringTransitionsPhoenixNWValley.com. Our team puts the "Care" in Caring!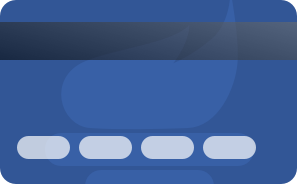 Accepts credit cards

Better Business Bureau Accredited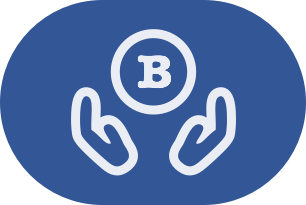 Bonded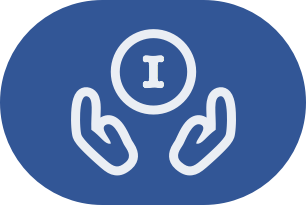 Insured
Upcoming and Current Sales
Testimonials
Jack V., Plymouth, MN
"There was so much work to do when my parents needed to move from their home in Wickenburg, Arizona to an assisted living community in Surprise. With my wife and me living in Minnesota and my parents living in Arizona, we could not have done this without your help. Your entire team was exceptional. "
Neen V., Surprise, AZ
Janis Nader and the Caring Transitions team totally exceeded our expectations. From packing and settling us into our new home to liquidating and cleaning out the contents of our 3,000sf home nearly 40 miles away, they were amazing. They not only did the work we contracted them to do but so much more including making sure we were comfortable and settling into our new home well after the move was completed. My husband commented that he has never seen people work as hard as they did, except for himself. We highly recommend Caring Transitions of Phoenix Northwest Valley."
Bill and Connie R., Sun City West, AZ
"I just wanted to say how much we enjoyed our experience at your sale, you and your staff were so professional yet so kind and helpful. Please tell them we said thanks for how we were treated and pat yourself on the back for putting it all together!"
Keith Krone, The Krone Team, Goodyear, AZ
The following link is a video testimonial about Caring Transitions of Phoenix Northwest Valley from Keith Krone a realtor with Realty One in Goodyear, AZ. https://www.youtube.com/watch?v=TYI-g1tgm1o
Sue M., Tucson, AZ
"What an appropriate name! This was such a stressful time; my husband was quite ill, requiring us to make a lifestyle change which involved selling our condo and moving to a new area. Some friends recommended Caring Transitions of Phoenix Northwest Valley and suddenly there was someone kind and caring who knew exactly what I needed. Everyone was wonderful; we spent most of our time with Janis Nader. She was just marvelous. What a marvelous organization.
Dorothy B., Sun City West, AZ
"Recently I had to move from my Sun City West home that I had been in for nearly 40 years to a senior community in the area. Caring Transitions of Phoenix Northwest Valley took great care to pack, relocate and unpack all of my belongings. They then made sure the remaining items were gone though and the home was ready for my realtor to take over. Larry and Janis Nader and the Caring Transitions team were compassionate and very focused on my needs. I couldn't have imagined finding anyone better to help me out and I couldn't have done this without their help. I highly recommend Caring Transitions to anyone who needs help in relocating and preparing their home for sale. It's the best service you will ever find.
Karen B., Sykesville, MD
In May of 2014, Janis and Larry began working with my parents who were relocating from Arizona to Maryland. As the downsizing process began, my mother fought to retain as much as possible. My father allowed my mother to make most of the decisions. Throughout the process, Janis and Larry remained calm and supportive. Even when there was conflict over what should go or stay, the Naders remained professional and courteous. Their knowledge of how seniors react to drastic change and their patience under difficult circumstances are a credit to their handling of my family's experience. Had it not been for these two, my parents would not have been able to coordinate the move. The Naders are caring, patient, and understanding of how difficult moving seniors can be. We are so grateful to have had them helping us with a most difficult move
Stacey K, Watchung, NJ
"From the beginning, Larry and Janis took care of it all for us. They were very responsive to our needs and were always available to answer my questions. The Caring Transitions team did everything for us from soup to nuts. Without them, we would not have been able to move my mother from Arizona to New Jersey. Thank God for them!"
Jane P. , Plano, TX
"I highly recommend Caring Transitions of Phoenix Northwest Valley. I lost a relative and, as I was unable to travel from my home in Texas to Arizona, I hired Caring Transitions. The team carefully went through her apartment, assessing and taking photos. They followed my wishes to the letter. Things were sorted, shipped, cleaned, donated and sold.... all without my having to lift a finger! They even held an online auction to deal with her furniture! I was amazed at how efficient and sensitive they were; it was totally stress-free. Instead of a frightening chore, it was an eye-opening experience."
Mary H., Peoria, AZ
"Thank you and your staff for your help. You did a great job."
Betty P., SUn City West, Az
"More than I expected! The whole operation was accomplished in a completely well-planned schedule from the very beginning to end. The complete team did a masterful job and all worked well together."
Kathy P., Arvada, CO
"I had the most amazingly positive experience with Janis and Larry's Caring Transitions team relocating my mom to her new home. The planning phase, which included identifying all items to be moved and those to be sold, was comprehensive, well organized and efficient. The time taken packing the entire house was far less than imagined. The actual move of boxes and furniture was so efficient that it was completed hours before my estimated time. At the end of the day, we were sitting in her new home looking at the pictures that were hung, the cabinets, drawers and closet well organized and could hardly believe we had nothing left to do. The entire staff including Vicki, Michele, Paige, Linda, Dick and Ronda were so very caring and talented! If you need assistance with your relocation needs, you cannot find anyone better than Janis and Larry - the whole experience was amazing!
Lou T., Goodyear, AZ
"We have been with this organization for quite some time. We keep going back because of their commitment and mission. Larry and his crew are the friendliest and hardest working people I have ever met. Integrity means a lot to me. They have never disappointed when they describe the items being auctioned. We have never had a bad experience and look forward to a long relationship with Caring Transitions NW Valley."