A+ Estates & Appraisals
Based In: Mount Vernon, WA
Areas Served: Washington State
Inquire About A+ Estates & Appraisals Services
Find Us On Social Media
Website
My name is Tom and I founded A + Estates & Appraisals in 1993. My staff and I have been involved in the estate, auction and appraisal professions for over 20 years. Our company is an offshoot of my other company DiNardo & Lord Auctioneers. ESTATE SERVICES: (1) Free Phone Consultation. (2) Free On-site Consultation with signed contract. (3) Inventory Services. (4) Estate Sales. (5) Inventory Liquidations. (6) Inventory and Item Purchases. (7) Certified Appraisal Reports. ADDITIONAL SERVICES: (1) Auctioneer services. (2) Arranging charitable contributions to qualified charities. (3) Arranging professional moving and transportation services. (4) Arranging professional janitorial services. (5) Arranging professional hauling and or refuse removal. While there are no current license or bond requirements for estate sale businesses, we have chosen to remain a licensed and bonded auctioneer company. THANK YOU: We look forward to working with you. Please give us a call today.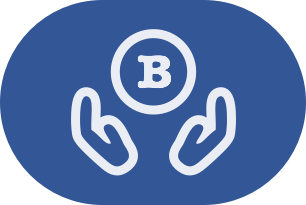 Bonded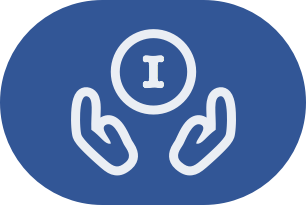 Insured
Upcoming and Current Sales
Testimonials
Gloria - Olympia, WA. (May 11, 2015)
I really needed to sell my estate quickly. I spoke with both Loree and Tom from A+ Estates & Appraisals and I soon realized that both of these energetic people possessed a wealth of experience that far surpassed that of the local competition. I enthusiastically hired Tom and Loree on the spot. Soon afterwards they began sorting through the items in my home with great respect, courtesy, and integrity. They did an incredible job setting up and staging items to be sold. Tom was simply amazing when it came to his knowledge about the valuation of residential contents and other valuable items. My estate sale was held Friday through early Sunday afternoon. The vast majority of items sold at impressive prices. I kept a few of the leftover items, and then Tom and Loree arranged to have a nonprofit come and pick up the rest of the items. After the estate sale concluded I duly impressed with the return on my investment in hiring A+ Estates & Appraisals. Many Thanks, Gloria
T.A. - Olympia, WA. (May 31, 2015)
At first my son had not informed me, and nor had he told Tom, that I did not know about his intention to sell my estate. He contracted Tom, who had worked for seventeen days straight (talk about exhaustion) in setting up and later conducting my estate sale. He conducted the sale for three days and sold most everything. He had his work cut out for him. He dealt with incredibly rude customers, people attempting to steal my property, and firmly dealt with these unreasonable people while keeping his cool throughout. I was incredibly happy with the result and the money I made from my estate sale. I would recommend A+ Estates & Appraisals to anyone seeking a true estate sales professional.
Davis - Tumwater, WA. (August 7, 2016)
I contracted with Tom and A+ Estates & Appraisals to sell the contents of my home. Tom worked very hard prior to the estate sale in setting up the contents. On the day of the sale Tom brought the bank, which he counted out in front of me. He kept track of the items that were sold, and how much they sold for, and at the end of the day he provided me with the "items sold list" and the money from my estate. I had so much stuff still left in the house that I am going to hire Tom again to conduct a second sale. It is my pleasure to gladly recommend Tom and the staff of A+ Estates and and Appraisals.