Sisters In Charge Tag Sale Professionals
Based In: Hauppauge, NY
Areas Served: Nassau County, Suffolk County, Queens County, Brooklyn, New York City
Inquire About Sisters In Charge Tag Sale Professionals Services
Find Us On Social Media
Website
Sisters In Charge is the "ONLY", Family Owned Tag Sale Company That "Does It All", Tag Sale, Licensed Moving Co., Entire House Clean-out and Storage Needs. We are proud to have been Chosen No 1 in New York 5 years in a row. Whether you are downsizing or making a life changing move, making arrangements for a dearly departed family member or helping a parent into a new living arrangements, we are there to make this often difficult time manageable. Our experience and services are based on quality research, connoisseur ship and knowledge of the marketplace. One Phone Call to Help You with the Entire Process. Our experience, honesty, knowledge and skills will ensure that your sale will be successful and profitable. We will turn your unwanted items into new found money. We are committed to maintaining integrity when conducting your sale. We treat your family's home like it is our own. WE ARE A FULLY LICENSED AND INSURED, FAMILY OWNED AND OPERATED BUSINESS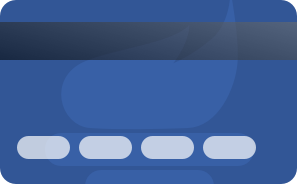 Accepts credit cards

American Society of Estate Liquidators Member

Better Business Bureau Accredited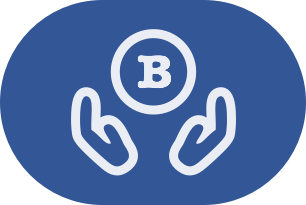 Bonded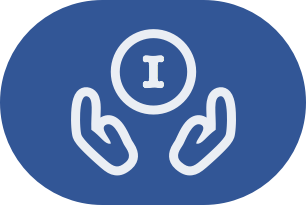 Insured
Upcoming and Current Sales
Testimonials
Karen Hiller
Thank you for making a difficult time less so. You demonstrated integrity & compassion at a time when it is not easy. Your broad knowledge of household items & furniture showed extensive experience in researching prices. Your judgement & return of phone calls showed courtesy & respect. Sales pre-sale pictures, advertising, Newsday Ads, social media & management greatly assisted. Thank you for the way you handled my parents' estate. I appreciate the results, & professionalism thru the whole process. You would be my ONLY choice. I recommend you WITHOUT HESITATION to anyone looking for a professional, honest & well-run company.
Cinda Traina
April, 2017 Hi Denise, Just wanted to thank you for running our estate sale. We were able to get rid of much more than we thought we would. You came in and set everything up and got it all organized really fast! You and your staff were a pleasure to work with. I will definitely recommend Sisters in Charge to anyone looking for help with an estate or moving sale. Thank you, Cindy
Rob and Chuck
HAPPY BUYERS April, 2017 I would like to say that Sisters in Charge are truly a professional tag sale company. Denise and Lina are absolute dolls and their whole team treat the customer with the upmost respect. I totally recommend Sisters in Charge for all you tag sale needs.... Rob and Chuck
The Sullivan Family
April 20, 2017 Rating: 5/5 Feedback: We used these folks to manage the sale of my mother in law's estate. Denise is exactly the right person to come in, evaluate and sell, in our case, over 50 years of accumulated treasures. She and her crew absolutely exceeded our expectations. I don't live in New York and I will never need to use her services again but I would highly recommend her to anyone who does. After the sale I would also highly recommend using the clean out service owned by her son. Robert came in did a quick assessment, quoted a price within hours and did the work with a top notch crew and finished with in our budget and on a tight time line. Review by: Rick Sullivan
Kenneth D.
HAPPY BUYER / CUSTOMER April, 2017 Sisters In Charge Tag Sale Professionals is an excellent service from which to purchase long wanted or hard to find items at reasonable prices. Denise is very personable, reliable and an expert in her field. She and all members of her staff are friendly, thoughtful and very considerate in all ways. There are staff members on hand in every location to answer your questions and they are helpful in leading you to items you might be interested in. We've been attending their sales for several years and feel at home at all times. We can recommend them wholeheartedly. Kenneth D.
Laura Affias
Happy Customer 8/2017 Thank you for helping my family with our Farmingdale estate tag sale. The house was excessively cluttered and I was losing hope as to how to manage it. Denise calmly and professionally went over the details of the sale and I could see I had made the right choice with Sisters In Charge. Setup day was a challenge, but the hard working team handled it all very well. Clearly, there is no task too big for this group! We had a very successful sale and it was a pleasure working with Denise and her team. Relocators was right there to handle the remaining clean out with fair pricing and reliable service. I highly recommend Sisters In Charge.
Vee Fawnin
8/2017 Sisters in Charge did an excellent job coordinating and executing my mother's tag sale. Denise and her crew are professional, courteous, honest and extremely helpful. I would absolutely recommend them and would definitely use them again in the future. Vee Fawnin
Emily
8/2017 Dear Denise and Gina, I want to thank you for your terrific effort at my August 6th tag sale. The staff was so professional and caring and I am very satisfied with the results. Kind regards Emily