A Dusty Old Bag
Based In: Somerset, NJ
Areas Served: southern, central and northern jersey
Inquire About A Dusty Old Bag Services
Find Us On Social Media
Website
No website address added
A Dusty Old Bag Sales are the best way to maximize the financial value of most items found in a home. An Estate Sale is the most direct way to sell personal property to the general public. We do everything needed to maximize values, allowing you the freedom to attend to your other responsibilities. Our reputation for honesty, integrity, flexibility, and creative problem solving is well known, as is our ability to work closely with other professionals youmay retain such as senior referral agencies, attorneys, real estate agents and estate staggers. Our policy is to show kindness, caring, and compassion for the families, along with respect for the property involved, and to make the liquidation of personal property as easy as possible for executors, conservators and family members. A family-owned business, A Dusty Old Bag is privileged to serve your unique needs with the sensitivity and discernment expected from New Jersey's recognized estate sale specialists.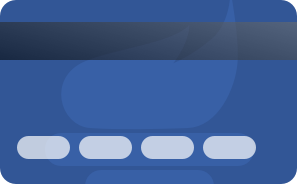 Accepts credit cards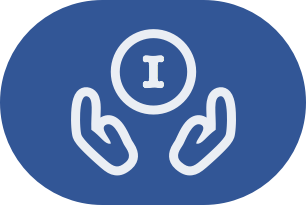 Insured
Upcoming and Current Sales

Frequently Asked Questions
Testimonials
Tracy
I INTERVIEWED SEVERAL ESTATE SALE PROFESSIONALS BEFORE CHOOSING A DUSTY OLD BAG. THERE WAS JUST SOMETHING SPECIAL ABOUT LIN THE DAY I MET HER. BILL SAID "JUST LET ME DO MY THING" WHILE HE SET UP THE ITEMS FOR SALE AND WHEN I SAW HOW HE STAGED THE HOUSE, I KNEW I HAD MADE THE RIGHT DECISION. THEY DELIVERED MORE THAN PROMISED AND KEPT ME IN THE LOOP AS THE SALE PROGRESSED WHEN THERE WERE BIDS OFFERED. I HAVE ALREADY GIVEN THEIR CARDS OUT TO SEVERAL FRIENDS THAT ARE THINKING OF DOWNSIZING. IT WAS SUCH A PLEASURE MEETING AND WORKING WITH THEM. IT WAS BITTERSWEET SELLING MY HOME AFTER 34 YEARS, BUT TIME TO GO AND THEY MADE THE PROCESS SO MUCH EASIER. THANKS LIN AND BILL, I'LL KEEP IN TOUCH Tracy and Bob Mendham
Blanche
Estate Sale February 26-28 2015 Monroe Twp NJ Lin and Bill, I want to thank you for all the hard work you did to make my tag sale a success. You are professional, knowledgeable, organized and turned an overwhelming situation into a pleasant and profitable event. I would recommend the 'A Dusty Old Bag' to anyone who needs to have an estate sale. Blanche
Germaine
I was over my friend's house when "A Dusty Old Bag" came over to meet with her and explain the process of an estate sale. We were greeted by the sweetest people(Lin and Bill). The integrity, honesty, and understanding of the emotional aspect of the situation could not have been better. I was so impressed by what they were able to do in setting up, researching values for pricing and networking. They were consistently reassuring that everything was going to fine. They were honest, neat, and 100% true to their word and contract. They made a very emotionally trying and daunting clean up as efficient and non invasive of privacy as humanly possible. Phenomenal job well done!I would recommend this company in a heart beat to anyone who has to have, it is even thinking about an estate sale. You couldn't be in better hands than with Lin and Bill! Great people who do a great job!
Jeff
Dear Lin, Bill and your team, Thank you so much for all the hard work you put into conducting my sale. Even though I was living over 1,000 miles away in another state, you made the process to sell the entire contents of my home I owned for 40+ years so simple. I am amazed at how much time and effort goes into the marketing, organizing and de-cluttering. Your patience and attention to detail was unwavering. Taking the time to make sure "special" items were priced accordingly and going the extra mile to make the sale as successful as it was. I have already started recommending you to all my friends. You deserve all the kudos you receive. Best regards, Jeff
Roz and Nate
Dear Lin and Bill, You took one of the most difficult times of our life and made it enjoyable. I contacted you about our need to downsize and you both took on the task with professionalism, consideration, and efficiency. You made and overwhelming job seem easy. I had concerns along the way and with a few words you eased my anxiety. I thank you sincerely. I feel that you have become a trusted, dear friend and I wouldn't hesitate to refer you to any of my relatives or friends. Thanks so much for seeing the project through and for all of your kindnesses. Sincerely, Roz and Nate Somerset
Cheryl and Mike
From the moment a friend gave me the number for "A Dusty Old Bag" to the last minute of our moving estate sale I could not have been any happier!! Their committment to making the estate sale a success is undeniable! From tagging each and every item, then doing some research on certain items was awesome! They staged the three floors in a remarkable manner keeping like items together. I felt like I was watching a magic show! Their advertising really paid off!! People were lined up hours before the estate sale began. Lin and Bill and their hired help did a remarkable job in making our estate sale a success. I would not hesitate to pass the word along about this dynamic duo!!!! Cheryl & Mike
Kathy
A real find! Professional, organized, great salesmanship and delightful to work with. I could not have had such a successful estate Sale without them. Ky Brick
Steven
WOW!! You exceeded my expectations by miles. The fact that the proceeds of the sale were more then double then what I believed we would get was only the beginning of a good experience. Our first meeting you came explained the process, no pressure and no tricks. You and your crew came back. Unpacked boxes and closets and neatly displayed and priced items for sale. I felt comfortable and trusted you to handle the sale without myself or other family members there. This meant we did not have to deal with the emotions of watching the sale of our parents possessions from the our family home. Not only are you professionals in your field, you are Nice people to deal with. Please feel free to use me as reference anytime. Thank You Steven West Orange
Eric and Robyn
Thank you so much for all your help and amazing work in making our Estate sale a success. From the initial visit you explained the process and made us feel at ease that everything would be taken care of. When you showed up for the preparation day to price everything and get us organized we felt we weren't ready for you and you assured us that you would have us in shape by the end of the day, and you did. On the sale days we literally went to the beach and left everything in your hands without a worry in mind. You kept us informed and updated throughout the day and the process couldn't have been any smoother. We are able to pay for our move and a few additional services with the money made from the sale. Robyn and I couldn't be more happy. We also really appreciate Bill fixing a chair for us that wasn't part of the sale and had a broken arm, above and beyond!!