Remington Estate Sale
Based In: Dallas, TX
Areas Served: DFW METROPLEX AND SURROUNDING AREAS.
Inquire About Remington Estate Sale Services
Find Us On Social Media
Website
We at Remington Estate sales are professional, organized and ethical in our handling of your estate sale. We will guide you through this stressful and at times difficult process and manage all the details with an emphasis on obtaining the highest possible return for your items. With over 15 combined years of experience in the Estate Sale and Antiques business, we are aware of current trends in the market and will price your items accordingly. Our goal is to maximize your proceeds from the sale and reduce your stress at the same time. Call us today and schedule your free at home consultation!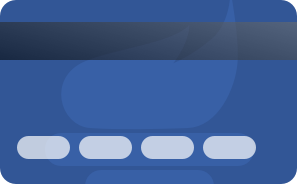 Accepts credit cards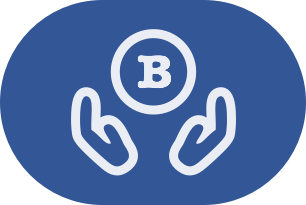 Bonded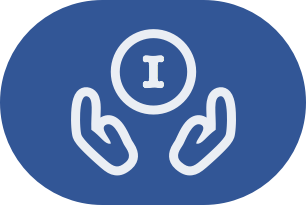 Insured
Upcoming and Current Sales
Testimonials
"fallen in love"
I could write "thank you" a million times and it wouldn't be enough for all you did to make my estate sale so successful. I know now that I was unbelievably lucky to have found you and will never forget this experience or you as individuals. You were kind, caring, respectful and respected, thorough, knowledgeable, fair and creative---and so much more. I don't think I have ever "fallen in love" with strangers until I met you. My life is so much fuller having worked with you. As you know, I offered to adopt you or have you adopt me if you ever need another Grandmother! I was serious. Special people don't come along very often in life and I am so grateful that I met you. With thanks to true professionals and friends, Rita
R.K.
Miraculous! " What you did was miraculous and brought tears to my eyes. Mother would be so thrilled to have her possessions displayed so proudly and with such style. I love you guys for all your hard work that has brought honor and respect to my mom. I thank God for placing you in my life just at the right time. I spent time reflecting our family life and Mother's life and it was healing and special. You made it possible for me to find peace in the midst of the turmoil. Know that you three will always hold a special place in my heart." R.K.
Nancy / "Wonderful Estate Sale"
R.E.S. We would like to thank you for the wonderful Estate Sale of my mothers house in Lake Highlands / N.E. Dallas. I chose you guys from a pool of 4 that we interviewed. You had a quality about you of both care and success. You even exceeded your own expectations. Please feel free to use me as a personal reference. Love, Nancy
"Professional and Compassionate"
"I wanted to thank you for the wonderful job your team did with Dad's house. You made what could have been a difficult time easier. You are all very professional and compassionate. I felt complete trust in your judgement. I will definitely recommend you if anyone I know needs estate sale services." Jan S. / Highland Village, Tx.
"Integrity and Professionalism"
"From beginning to end, the Remington Estate Sales team was unbelievable. Their integrity and professionalism was beyond what we could have asked, and the way they were sensitive to and honored my grandfather's wishes in the process was second to none. No question was too small or silly, and most of them they had thought of before we even asked. When we came over to the house before the sale, we could not believe how beautifully everything was staged. In many ways it brought the house back to life again, even if just for a few days. Grandmother would have been so proud. We could tell that they love what they do and they genuinely care about helping families transition through a difficult season. If you are looking for someone to help your family facilitate an estate sale, I would recommend Remington Estate Sales without reservation." Joshua F. / Garland, Tx
Kahn's Family
Experts in art history and architecture, this hardworking, reliable company delivers years of experience in design and collecting. Your home will be treated as a whole, with your items thoroughly researched, beautifully staged and skillfully publicized. The Remington Team members are great communicators and make the process fun through warmth and humor. They have a large collector base and reach out regularly with current announcements to their followers. They convey their business procedures clearly to the client and they run their sales with attention to detail and safety. Their genius is their deep understanding of family dynamics and the personal significance of the objects they represent. You are sure to be pleased with the Remington Team's thoughtful approach to your family's tangible and intangible valuables and the comprehensive finish they bring to this important chapter of life.
David Hills
To say that my wife and I were ecstatic with the results is a gross understatement! We have struggled to find words and decided to simply say.."If you are going to have an estate sale for any imaginable reason, CALL REMINGTON as fast as you can! Jose, Stephen and Georgette are an extraordinary team that conducts themselves in a most courteous and professional way we've ever seen, And, the team of assistants they bring with them is the same. The respect they show for your home, and your items is exactly what should happen..wherever they learned all this, they surely were great students.From the opening bell to the early closing because they sold out was nothing short of WOW! Even with a closed sign clearly visible the door kept knocking with people trying to get in. It is no wonder that they have built a tremendous following week after week. Once again, if you need any service of this kind..CALL REMINGTON ESTATE SALES.
Glenna Lacey
I have nothing but great things to say about Remington Estate Sales, they were top notch and did an amazing job for me. The level of detail, professionalism & staffing they provided far exceeded my expectations. They took care of everything & made sure I got top $$. I'm a HUGE fan and if I ever had to do it again, there's no question...I'll be calling Remington Estate Sales. Thank you Stephen, Jose & your great incredible staff!!
Sally H.
5 Stars A+++++ Amazing Awesome All-in A-Team Effort Appreciative Best team I have worked with in large estate sales.
Ann Kilpatrick
Regarding all aspects of our huge estate sale, these folks promised the moon....and delivered the STARS! Thanks for a wonderful and profitable experience! IF I ever need to do this again.....YOU have my business!