Blue Leaf Auctions
Based In: Tempe, AZ
Areas Served: phoenix, scottsdale, mesa, sun city, paradise valley, peoria, chandler, tempe, peoria, maricopa,
Inquire About Blue Leaf Auctions Services
Find Us On Social Media
Website
Blue Leaf Estate Auctions is an award-winning estate auction company. We recycle memories through LIVE estate auction experiences that are EASY, FUN and REWARDING for buyers and sellers alike. Blue Leaf Estate Auctions is the trusted name for individuals and families experiencing a life transition. We eliminate the overwhelming stress and uncertainty related to liquidating the estate of a loved one or the need to downsize your home. Need Cash? Got something to sell? Blue Leaf Estate Auctions handle your estate or personal property liquidations. We accept Quality consignments for all future auctions!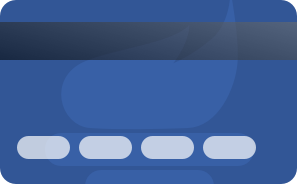 Accepts credit cards
Upcoming and Current Sales
Testimonials
Rick Bocanegra
I attended my first auction Saturday. What an exciting time. Staff was friendly and helpful. The pace wa steady and the deals were great!. Can't wait for the next one! Thank you BlueLeaf for an honest transaction!!!
Laura Shile
Another great auction today brought to us by BlueLeaf. Lots of great buys and tons of fun! Everyone was great sports.
DeeDee Zenner
I absolutely love blue leaf auction. They have good business ethics, they are very fair. I would follow them before any other company. Blue leaf is #1!!!love you guys!!!
Barbara Hall
I have so much fun at these auctions, Rolan is Great. I get a lot of nice things at great prices. I look forward to the auctions every week. I have also met a lot of nice people that come to the auctions often.
LIna Soats
We love these people,,,so professional, so personable and fair. Will always attend their auctions before anyone elses.