Shop Melee LLC
Based In: Romeoville, IL
Areas Served: Entire Chicagoland Area, Western and Northern Suburbs
Inquire About Shop Melee LLC Services
Find Us On Social Media
Website
Shop Melee is your One Stop Shop for consignment-whether we host an estate sale in your home, find a place in our warehouse for a few of your furniture pieces or household items or list your clothing, shoes, collectibles on ebay where we generally have 30,000 items on our sites (shopmeleeinc and shophautespot). Our goal is to make your life easier so whether you are downsizing and need to eliminate items from your house, from clothing to furniture, we will find a way to put the most amount of cash in our client's pocket! We host 2-7 estate sales a week in the Chicagoland area from the northern suburbs to the western suburbs and everyone in between and around! Our warehouse is open Monday through Friday from 9-3 where you can shop all the beautiful items our consignors bring into our facility that do not have enough to host a sale at their home.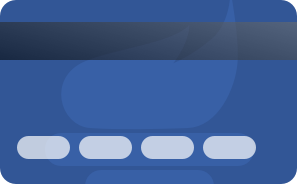 Accepts credit cards

American Society of Estate Liquidators Member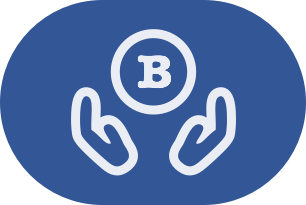 Bonded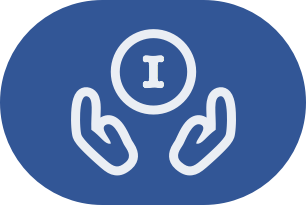 Insured
Upcoming and Current Sales
Testimonials
Jody T. (Hinsdale, IL)
10/7/2015: Susie and her team did a great job pricing, staging, selling and arranging pick ups at our recent estate sale. I believe their organization and networking is key for this type of sale to be successful. Susie has a no nonsense approach in handling business in your home which I really appreciate. I would highly recommend Shop Melee for all of your resale needs.
Maureen R. (La Grange, IL)
10/26/2015: A Great Experience! Quite professional and helpful. The employees were all so polite and knowledgable on the merchandise for sale. Fair prices, tons of quality and upscale goods.. Thanks for your hard work, ladies..Love your sales! Look forward to more great buys!! Maureen
Lisa R. (Hinsdale, IL)
10/20/2015: Professional, efficient, fun and hip! Shop Melee swept in & out of my garage and basement and categorized, organized and sold my items so all I I had to worry about is depositing my checks from the proceeds. "Stuff management" made simple for all of us who do not want to get weighed down clearing out our space!!! Through Shop Melee, I have sold a huge quantity over the years. They have efficient service and established relationships with the E-Bays of the world, and a major on-line presence. They are fun and hip, to boot! Next on my to-do list is to shop at Haute Spot, which is like walking into a store on Oak Street. THANK YOU Shop Melee!
Ann P (Hinsdale, IL)
10/14/2015: Shop Melee helped us get ready for a move and enabled us to make a lot of money on things we weren't taking to our new home. They set up the sale, managed the sale and carefully respected our home. We highly recommend them for an estate sale.
Sheri M. (Glen Ellyn, IL)
10/14/2015: Shop Melee rocks! We made a cross country move and sold most of all of our stuff. Using Shop Melee and Suzy made it super easy and smooth. They staged our house like a real store where you wanted to stay and shop. We've been to enough estate sales over the years to compare the staging and staff. We feel we got top dollar for our estate sale because of their talent and professionalism. They have a great following of customers that arrived very early to get in line and most of it sold the first day. Excellent experience and always highly recommend Shop Melee.
Heather P. (Clarendon Hills, IL)
10/11/2015: We moved into a smaller home. The employees at shop Melee helped me organize and clean out my attic. We had a great estate sale and got rid of everything! They were very professional and worked hard. I would highly recommend this company.
Nancy P. (Chicago, IL)
10/11/2015: Updated review Shop melee was professional and new there market. They treated my things with respect and got me more money that I ever thought I could get. They are prepared and very safety conscious. The best part is whatever is left they take to there warehouse and sell I am still getting checks. Use them you won't be disappointed. Louise and suzy were exceptional!
Sue L. (Hinsdale, IL)
10/9/2015: After another fantastic experience with Shop Melee, I felt the need to share! I've had the pleasure of shopping, consigning, estate sales and visiting their warehouse. Every piece of Shop Melee is run with the utmost care, professionalism, integrity and they have a fabulous inventory!! Whether you're looking for clothing, accessories, furniture or estate sales, this is THE place! Check it out - you won't be disappointed!
Eileen C. (Hinsdale, IL)
10/9/2015: I contracted with Suzy M. as Shop Melee to conduct a moving sale. My house was crammed with items that we simply didn't need anymore and we figured we might as well get something for them. I also consigned a fur and wool coat. Suzy advised that I needed to move some stuff around in my home so that I could display the items properly. Once I did, she got going. She brought along a team which rearranged the sale items (My house ended up looking like gift shop after they were done!). Shop Melee was able to sell the vast majority of items and what didn't sell was carted off by a "garbageman". I was super happy with the process.
Noree M. (Willow Springs, IL)
10/8/2015: When I was selling my house I received Shop Melee's name from a friend of mine. One meeting with Suzy and I knew this was the company that I wanted to handle my sale. The entire staff was knowledgeable, courteous and efficient. Many people who attended the sale commented on the manner in which the entire team conducted themselves. Prices on items were very fair. Suzy did an outstanding job of organizing and running the sale. She is a great asset to Shop Melee. I highly recommend this company if you are looking for someone to run an estate sale.
Chris H. (Lisle, IL)
10/8/2015: When I decided to sell my house and most of the furniture and household items. We recieved Shop Melee's name from our real estate agent. We called Suzy and the Shop Melee team did a wonderful job with my estate sale. They organized every item and got top dollar for me. The SM team set up tables in my house and garage. Each table was filled with my household items, Plus all furniture that was in the house. We sold most of all that we had. I cannot thank Suzy and her time enough for making our life easier (and more money). SM even sold one of our cars..................Very professional and honest. Thank you, Chris
Anne M. (Oak Brook, IL)
10/8/2015: Shop Melee drew 1000 buyers to my 3-day estate sale in January, 2015. I still receive checks for items that Shop Melee sells on consignment. Enjoy 5-star service and results from Suzy Marcus and Shop Melee!
Casey B. (Hinsdale, IL)
10/8/2015: I can't say enough about this business!! What a fantastic way to get gently used items at a great price. Not only do they have a huge warehouse where you can shop, they also do estate sales. If you ever see one with this brand on it- stop in for sure!!!
C L. (Warwick, RI)
10/8/2015: Simply the best! I contacted Shop Melee to help me with an estate sale. The professional staff staged, priced and sold everything at a fair price. I highly recommend this company for any and all consignment and estate needs.
Heidi N. (Hinsdale, IL)
10/8/2015: Shop Melee is AWESOME! I use their services to both consign and shop! Consigning is super easy - they are organized and very friendly. It's so much better than having your own garage sale - they do all the work and you get so much more money for that sweater or belt than if you had tried to sell it yourself. Plus their website, warehouse and estate sales have amazing items to purchase. You can always find something to buy!
Judy F. (Ann Arbor, MI)
10/7/2015: The Shop Melee staff was professional and efficient in running both of my estate sales. These women understand the process of "editing" a house, and guide their customers through the often overwhelming experience of moving or downsizing. From beginning to the very end, Shop Mellee staff members are working to make you comfortable with the process and to help get the best value for your household items. Forget the hassle of trying to publicize and manage your own garage sale...I highly recommend Shop Melee's services.
Christine T. (Hinsdale, IL)
10/7/2015: No need to hold on to that outfit you haven't worn but feel guilty giving away or that side table that just doesn't go anymore. Shop Melee can and will sell it and the process is seamless with a nice check back to you. Shop Melee makes purging fun and is a regular part of our households routine now. On the flip side if you are looking for a unique piece whether it be high end fashion or furniture Shop Melee has it. It's a great one stop shop with great customer service and quick turnaround so your items won't sit and if your looking to buy there is new inventory daily.
Judy Z. (Cook County, IL)
10/7/2015: I recently used Shop Melee to run my estate sale. They were professional and very easy to work with. They took care of everything-set up, pricing, and running the sale. The proceeds I received from the sale far exceeded my expectations! They know their market, and price items appropriately, so that both the buyer and seller are pleased. I would definitely recommend them to anyone interested in having an estate sale.
Kathy P. (Bonita Springs, FL)
10/7/2015: Suzy did a great job setting up our estate sale. Very personable and competent workers ran the sale. They did as promised emptying the house at the end. Totally met our expectations.
Terry I. (Hinsdale, IL)
8/19/2015: I recently contracted with Melee to do an estate sale and was more than pleased with the outcome. These people are very businesslike and easy to work with as well as highly organized. I was surprised that they were able to sell everything from small items to expensive furniture. It was a great experience and the sale saved me a lot of trouble. I would recommend them to anyone.
Bob J. (Willowbrook, IL)
8/14/2015: The best run estate sales in the suburbs - a true cut above the rest. Well organized and very friendly people. The quality of the merchandise is outstanding with very reasonable prices. I have been to several estate sales and they are the best!!!
Rose M. (North Riverside, IL)
10/9/2015: We were very impressed at how many estate sales Melee had each week and the quality of the furniture was impressive, and the pricing was fair.Most important to us was how professionally each sale was handled. Suzy to the five people who came to stage were a joy to work with, were very attentive and helpful during the entire sale, never complained when we decided to add many more items at the last minute. What a gift it was to have a competent well run , Estate Sale Company work for us during this time. I would highly recommend Melee Estate Sales to anyone seeking those services.